Nebula Knuckleduster ring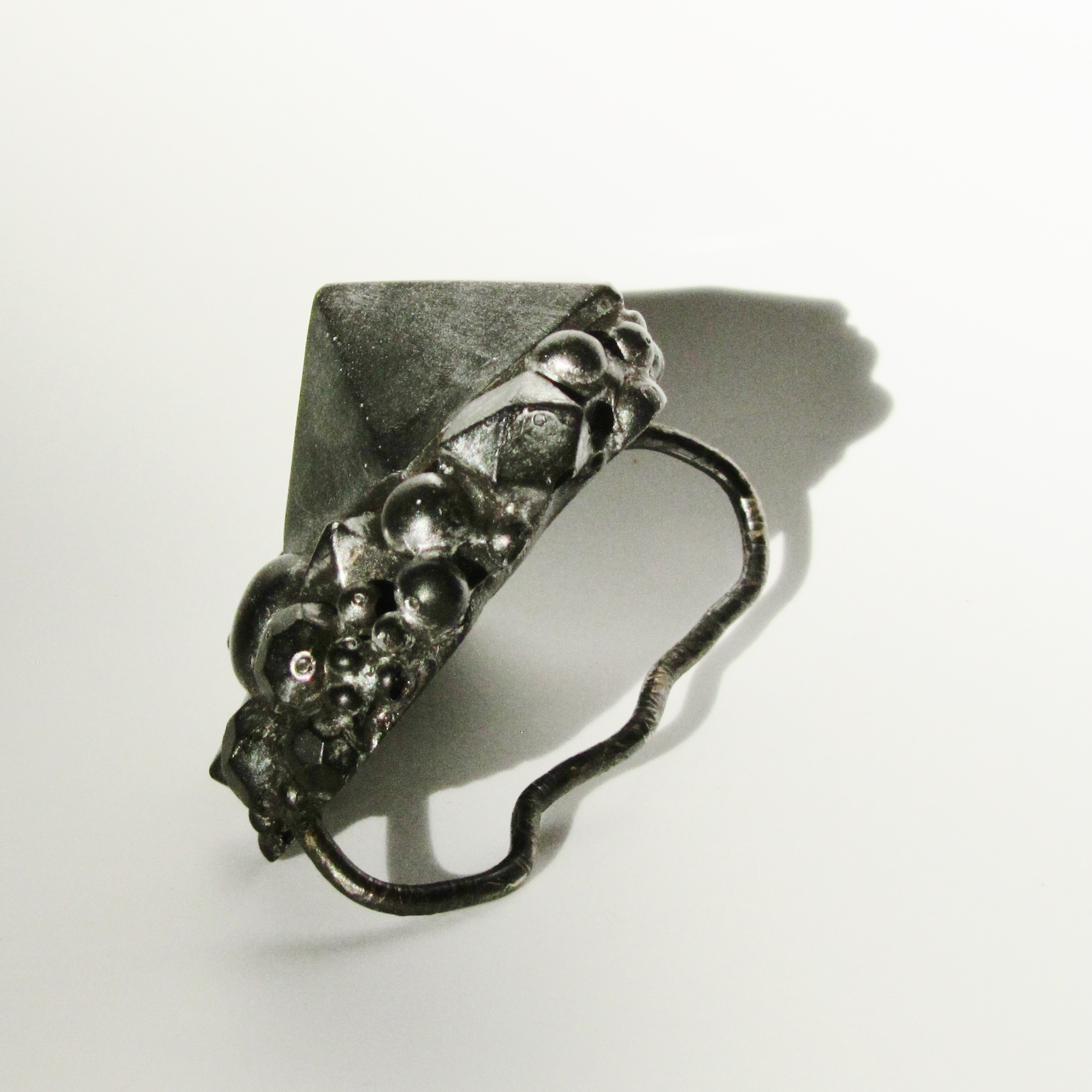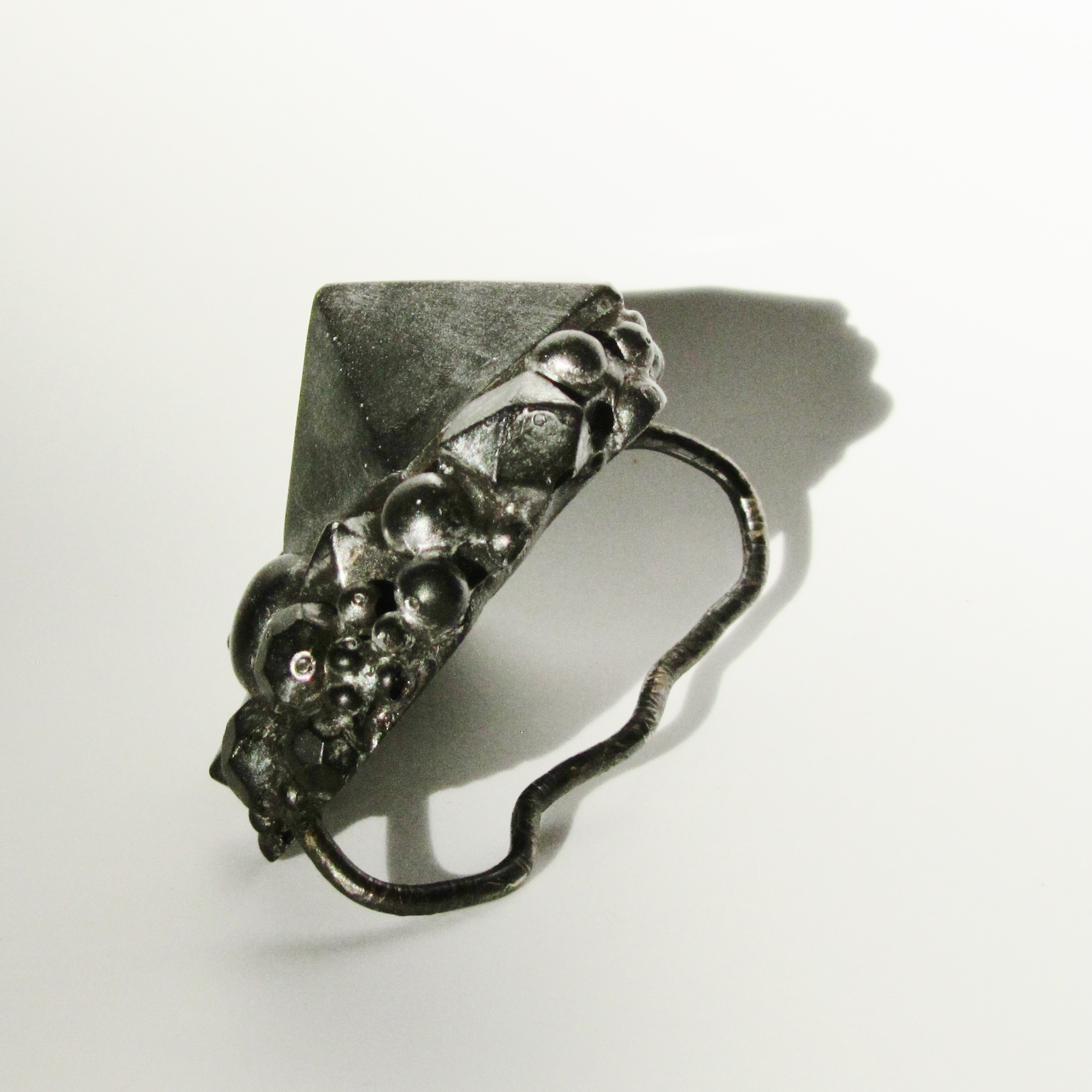 Nebula Knuckleduster ring
Nebula Ring 2011, As featured on Vogue China
Oxidised silver, resin and metal dust by jewellery artist Jade Mellor.
"I am fascinated by meteorites, the properties these alien rocks have, often more than meets the eye. They fall from the skies as a gift from other worlds. The exhibition "Jewels from space" at the American Museum of Natural History in New York was a huge influence on me. The Cape York meteorite housed there is the biggest and heaviest ever moved by man with a weight so great special supports were built into the bedrock of the building. Seeing such a monumental object that had arrived from so far away made me want to create something otherworldly that would have an impact when worn. In exploring resin I find I can create larger scale objects, light enough to wear which at once look familiar and perplexing."
 
A lot of time and care has gone into this piece, to look after it please treat as a ceramic as it can break if dropped or knocked against a hard surface. Liquids and perfumes should be avoided. It can be cleaned if necessary with a soft clean, dry cloth.