anthropology
What we choose to decorate ourselves with has always changed with the fashions, both short term and long-term as materials, methods and cultures have evolved.
The remaining objects are a social history
IN (SOMEWHAT) CHRONOLOGICAL FASHION...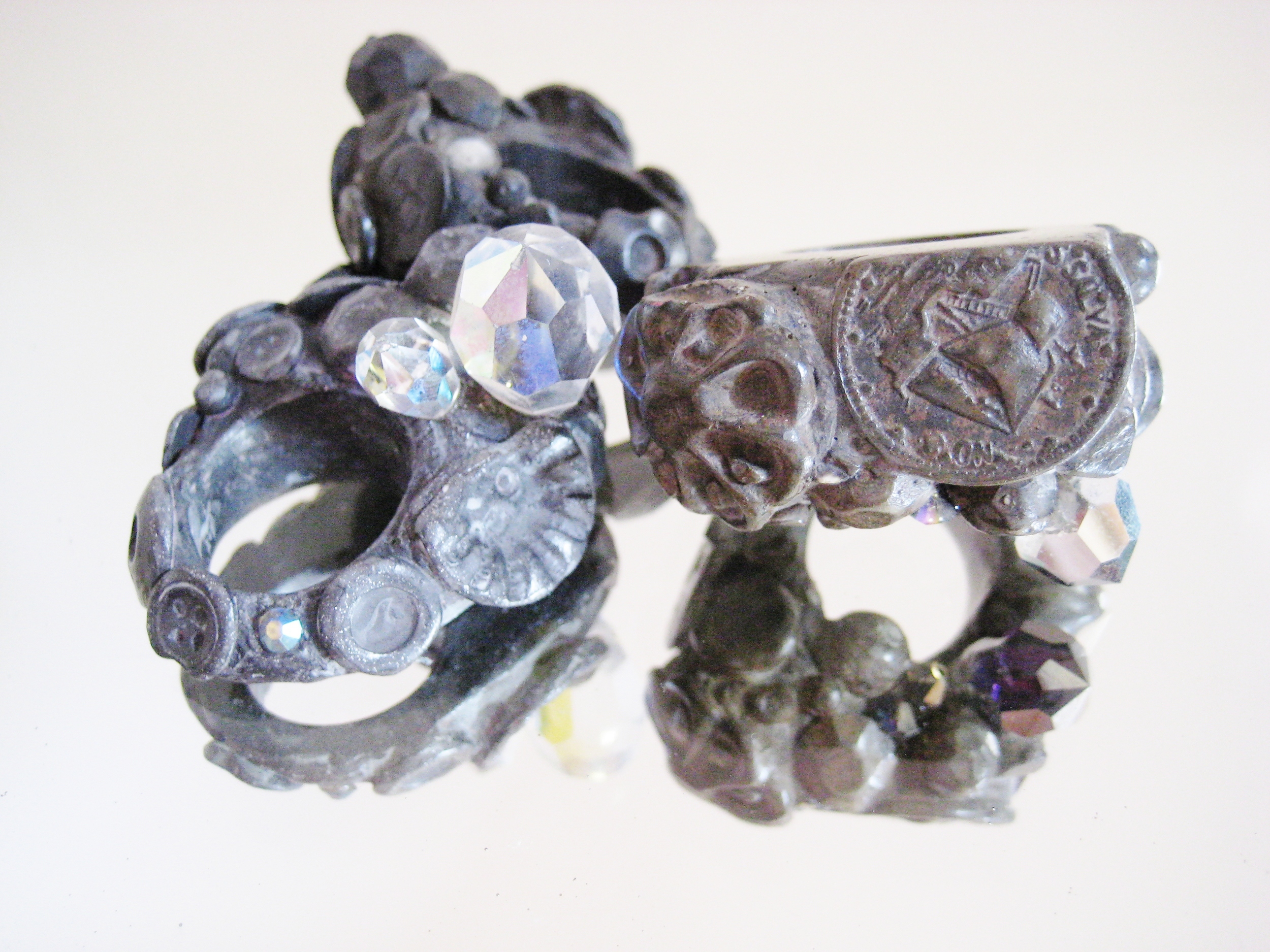 In a response to a university job working in "fast fashion" retail where I was able to see a little behind the scenes, I was moved to look into hand made and couture garments. Epitomised by details Schiaparelli used in the 1930s commissioning specialised artisans to make buttons which were really works of art. I re-made humble buttons from vintage clothing, "fossilised" as precious wearable jewels.
Detachable collars were intended to make washing easier, often made from different materials like linen or even rubber-stiff collars were favoured before WWI. Attached to their clothes to "enhance" their look, does this make them a form of jewellery? This trompe l'oeil collar intends to converge fashion and jewellery using "fossilised" buttons no longer functional as a fastener, solely decorative.
Georgian furniture embellishments reinterpreted as body adornment. Shown in Paris as Winner for Madame Figaro's White Swan competition for Alternative Wedding jewellery.
Neo-Egyptian based design imagining the 1920's discovery of Tutankhamen's tomb
protective shapes from ancient cultures used to adorn body and beloved beasts