What's in a SHell?
Shells are the hard protection usually grown by soft bodied seacreatures. A shell must grow as the organism gets bigger and pigments are usually incorporated into the borderline as it increases gradually. The resulting patterns are a space-time plot which can be decoded to learn more about the growth of the creature it once contained. The reason for the pigments incorporated into their growth and producing these beautiful, unique patterns is still a mystery.
COSMETIC/PAINT VESSELS
Neanderthals and other ancient cultures used shells as vessels to mix pigments to paint themselves and their surroundings also decorating themselves with painted shell jewellery.
CURRENCY
Cowry shells were an ancient form of currency used for the largest global area and for a greater time than any precious metal coins.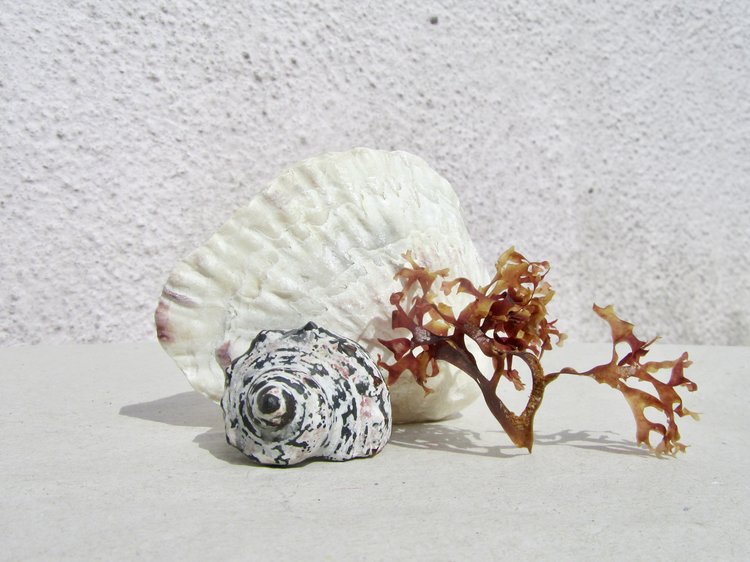 resin & silver ring set with carnelian stones
resin & textiles necklace
resin & textiles necklace.
The scallop was used to guide those on their pilgrimage through Camino de Santiago.The grooved shape of the shell is said to be a metaphor, the lines representing the different routes pilgrims travel from all over the world, all walking trails leading to one point. It is also a symbol of the setting sun, the end of a long journey as it disappears into the sea.